The West Oxon Steam & Vintage Show is proud to have traction engines at the show. Seeing steam engineering is a thing of beauty and always a sight to behold, so when you're on the rally field take the time to come and see them.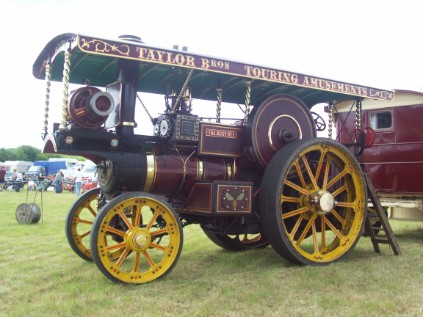 Above
Burrell Showmans Road Locomotive, 3555 - The Busy Bee
Built: 1914 - Reg. No: AO 6262.
Left
Burrell Road Locomotive, 3443 - Lord Nelson
Built: 1913 - Reg. No: CO 3822
Right
1918 Tasker Tractor (SR1252) Jolly 4nhp Engine No 1765.