This show is run by the Wychwood District Vintage Club
For seven years the Witney Vintage Rally ran at Ducklington, but in 1997 it folded. The following year, after much discussion, we formed a committee and held our first rally at the Blue Cross, Burford.
We stayed at Blue Cross for four years but had to move as the rally had out grown the space available. We had one rally next to Burford Garden Centre and then had four more rallys outside Shipton-Under-Wychwood.
In 2007 we were offered the use of the site at Ducklington, a 50 acre field for the show and a separate Field for car parking, we were thrilled. unfortunately, as you all can remember in July 2007 the monsoon season hit us. Luckly we evacuated the field before disaster struck. 2008 wasn't any better and in 2009 we had a different problem, which meant we still couldn't run.
However, the committee is forever optimistic and we are hoping for a fine July.
SO COME ON FOLKS, JOIN US FOR A FANTASTIC VINTAGE WEEKEND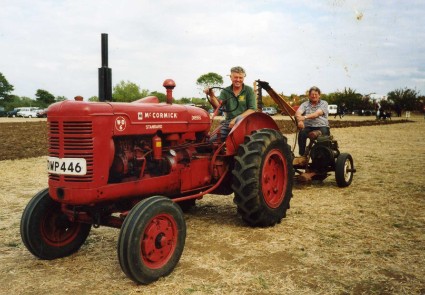 JOHN BULL - VICE-CHAIRMAN
RODNEY ROWLAND - TREASURER
ANNE HARRIS - SECRETARY
ANDY ALLMAN.
WILLIAM HAMPTON.